TRAINING FOR PARENTING COORDINATION PROFESSIONALS
40-Hour Parent Coordination Training
About the Training
This is a 40-hour virtual training for professionals seeking to become trained parenting coordinators. Learn from four experienced professionals, including two attorneys, a Family Law Magistrate, and a mental health professional. Each participant will gain the knowledge, skills, and practical tools to work as a parenting coordinator. Graduates will receive a certificate of completion for a 40-hour parenting coordination training upon completion of all training modules. This training is consistent with the recommendations for comprehensive training of parenting coordinators, Appendix A of the Guidelines for Parenting Coordination developed by the AFCC Task Force on Parenting Coordination (2019).
For Maryland trainees, this 40-hour training is designed to meet the requirements of Maryland Rule 9-205.2 and the policies and procedures established by the Circuit Court for the appointment of Parent Coordinators. Maryland additional prerequisites for court appointments include a 40-hour basic mediation training and the 20-hour child access training.
Be sure to check the rules, policies and prerequisites in your jurisdiction for approval of appointment for parenting coordinators.
Tuition
The cost for this training is $1,300, which includes all training materials.
Please note that registrations without payment will be cancelled.
Schedule:
Day 1: June 17, 2022; 8:30am - 6:00pm Eastern Time
Day 2: June 18, 2022; 8:30am - 6:00pm Eastern Time
Day 3: June 24, 2022; 8:30am - 6:00pm Eastern Time
Day 4: June 25, 2022; 8:30am - 6:00pm Eastern Time

Presenter Agenda
***5 additional hours will be comprised of homework and simulation***
If you have a scheduling conflict for any of the sessions, you may contact the training administrator to arrange for completing any missed modules and receive your training certificate upon completion.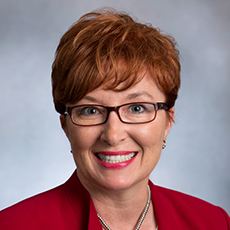 Magistrate Joanmarie Raymond
Magistrate Raymond has been a Frederick County Circuit Court Family Magistrate since August 23rd, 2016.
After graduating from Syracuse University with a Bachelor of Arts degree in Philosophy in 1991, Magistrate Raymond received her Juris Doctor from the University of Baltimore School of Law in 1995. Magistrate Raymond has served in the Frederick County legal system for many years with time spent as a law clerk for the Honorable Judges G. Edward Dwyer, Jr., Mary Ann Stepler, Herbert L. Rollins, and John H. Tisdale, the Law Offices of Thomas M. Barse, the Law Offices of Smith & Smith, P.C., and as the owner and principal of the Raymond Law Center, P.C.
Magistrate Raymond has also obtained certification in Parenting Coordination, Civil and Custody/Divorce Mediation; and Collaborative Divorce, co-teaches a 40-hour Parenting Coordination training and has co-taught and facilitated classes at the Judicial Education College.
Magistrate Raymond is a member of the American Bar Association, the Maryland State Bar Association and the Women's Bar Association. She is also a member of the Bar Association of Frederick County, where she served as President from 2018 - 2020. She has also served as the Chair of the Frederick County Family Bar Section, and as the past President of the Frederick County Criminal Defense Bar. Magistrate Raymond has also been involved with the Maryland Criminal Defense Attorneys' Association on the Board of Directors – At Large, and she is a member of the Maryland Chapter of the Association of Family and Conciliation Court (AFCC). She was also a member of the Association of Professional Family Mediators and served as Co-Chair for the Collaborative Council of Western Maryland. She currently serves on the Magistrate Subcommittee on Education for Magistrate.
Magistrate Raymond has been involved in a large number of lectures and seminars, speaking on a wide variety of family law issues and/or mediation skills training. She has also collaboratively published an article, titled "The Benefits of Using Collaborative Law with a Family Law Case." Magistrate Raymond taught annually at the Frederick County Mediation Update Seminar, presented at past Best Interest Attorney trainings and presented at four international AFCC (Association of Family and Conciliator Courts) conferences.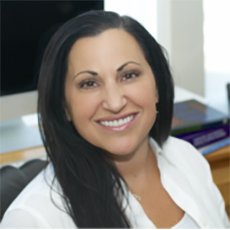 Dr. Gina Santoro
Dr. Santoro is a licensed psychologist in private practice in Ellicott City. Additionally, she is a State and Nationally Certified School Psychologist. Prior to opening her private practice, she worked in hospital settings as well as in public, private, and charter schools. Dr. Santoro also has taught and provided field supervision to graduate students from several universities. In her private practice, she is a cognitive-behavioral therapist and provides therapy to children, adolescents, and adults. She uses a strengths-based perspective to guide clients to resiliency. Additionally, Dr. Santoro administers psychological and educational assessments to children, adolescents, and adults. Dr. Santoro also completes Court-ordered psychological and custody evaluations and provides expert witness testimony. She has been qualified as an expert in 8 jurisdictions in the State of Maryland and 1 jurisdiction in the Commonwealth of Pennsylvania. Dr. Santoro has been interviewed regarding psychological and forensic matters on the television shows, "Killer Kids," "Blood Relatives," and "Reasonable Doubt."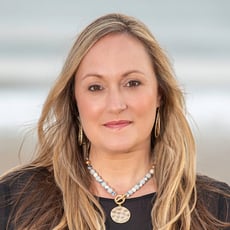 Laura Burrows Haviland, Esq.
Laura Burrows Haviland, Esquire is the co-founder of Burrows Haviland Law, a family law practice, along with her husband and law partner, Eric Haviland. Laura and Eric have two boys and handle co-mediations together. Laura is a native of Atlanta, GA and received her undergraduate degree from Emory University and law degree from The University of Baltimore School of Law. Laura is an experienced trial attorney, mediator, child's attorney and parenting coordinator. She has successfully tried cases in high-conflict divorce and custody matters involving drug and alcohol use disorders, domestic violence, child abuse, restrictive gate-keeping, parental contact failure, relocation, de facto parents, adult destitute children, autism, disabled children, child support, rehabilitative and permanent alimony cases, business valuation cases, high net worth cases, and more. She has been recognized by Super Lawyers for 10 years and was recently recognized by What's Up Magazine in Annapolis, MD. Laura is an active Board Member on the Maryland Chapter of the Association of Family and Conciliation Courts ("AFCC"). Her passion is advocating for children by utilizing her experience from high conflict cases to identify disputes between parents and develop creative actionable resolutions to resolve their disputes in a non-judgmental and supportive process. During the Global Pandemic, with major delays in family cases, Laura recognized the need to train and coach other family law professionals, parents, and the Judiciary in Parenting Coordination. Laura has presented nationally, and internationally, in the areas of Family Law and Parenting Coordination.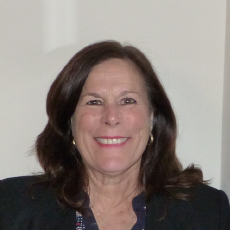 Cecilia B. Paizs, Esq.
Cecilia B. Paizs, better known as "Ceecee", has been living in Maryland since 1996, and opened her own practice in 1999. Prior to that time, she had followed her (now retired) military husband for 15 years, resulting in a wealth of experience in many areas of law. Ceecee has been providing mediation services since 2000 and has been providing mediation trainings since 2007. She provides mediation services in all areas of the law as a result of her experience. Her well received trainings for mediation include the 40 hour basic civil, child access, divorce financial, guardianship and child in need of assistance mediation trainings. In addition, she presents trainings in the parenting coordination process, with Dr. Gina Santoro, Magistrate Joanie Raymond and Laura Burrows, Esquire. She can be reached at ceecee@paizslaw.com, or through her website, www.agreeonit.com.
About OurFamilyWizard
Working alongside clients on OurFamilyWizard, family law and mental health practitioners can assist families to move beyond conflict and co-parent with confidence. OurFamilyWizard's web and mobile applications offer parents living separately an array of tools to easily track parenting time, share important family information, manage expenses, and create an accurate, clear log of co-parenting communication.