Parenting Coordination:
A 10-Year Anniversary of Maryland Rule 9-205.2
12 - 1pm, each Tuesday in October
About the Series
This free educational series is brought to you each Tuesday October by the Ambassador Board of the Maryland Chapter of the AFCC (Association of Family Conciliation Courts). Parenting Coordination is a non-confidential dispute resolution process that helps parents, often entrenched in litigation, reduce conflict experienced by their children. July 1, 2021, marked the 10th year anniversary of MD Rule 9-205.2 regarding Parenting Coordination. Though the role of a PC has been formalized in Maryland for a decade, jurisdictions vary widely throughout Maryland with respect to use and appointments of PC's. Many have recognized the need for more education and training in the area of parenting coordination as a tool in the alternative dispute resolution "tool box." This series is designed to provide attendees with the nuts and bolts of parenting coordination, including prejudgment and post-judgment appointments, private appointments, preparing parents for the process, and clarifications about the role of a PC. Learn from highly experienced lawyers and mental health professionals who are parenting coordinators in Maryland. Attendees may attend one or all of the events in this series, however, the same topics will be addressed each week by various presenters.
Webinar Recordings
Tuesday, October 5th from 12 - 1pm
Dr. Gina Santoro and Laura Burrows Haviland, Esq., moderated by Brian A. Kane, Esq.
Tuesday, October 12th from 12-1pm
Laurie Wasserman and Laura Burrows Haviland, Esq.
Tuesday, October 19th from 12 - 1pm
Erika Slater, Esq. and Amy Mazer, LCSW-C moderated by Laura Burrows Haviland, Esq.
Tuesday, October 26th from 12 - 1pm
Nolanda Kirby, MS, CFCC and Laura Burrows Haviland, Esq., moderated by Dr. John Lefkowits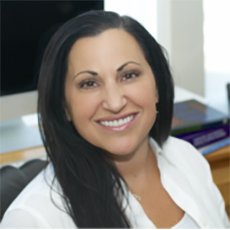 Dr. Gina Santoro
Dr. Santoro is a licensed psychologist in private practice in Ellicott City. Additionally, she is a State and Nationally Certified School Psychologist. Prior to opening her private practice, she worked in hospital settings as well as in public, private, and charter schools. Dr. Santoro also has taught and provided field supervision to graduate students from several universities. In her private practice, she is a cognitive-behavioral therapist and provides therapy to children, adolescents, and adults. She uses a strengths-based perspective to guide clients to resiliency. Additionally, Dr. Santoro administers psychological and educational assessments to children, adolescents, and adults. Dr. Santoro also completes Court-ordered psychological and custody evaluations and provides expert witness testimony. She has been qualified as an expert in 8 jurisdictions in the State of Maryland and 1 jurisdiction in the Commonwealth of Pennsylvania. Dr. Santoro has been interviewed regarding psychological and forensic matters on the television shows, "Killer Kids," "Blood Relatives," and "Reasonable Doubt."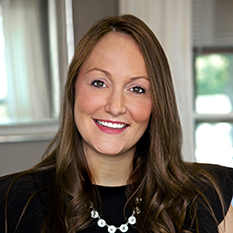 Laura Burrows Haviland, Esq.
Laura Burrows Haviland, Esquire is the co-founder of Burrows Haviland Law, a family law practice, along with her husband and law partner, Eric Haviland. Laura and Eric have two boys and handle co-mediations together. Laura is a native of Atlanta, GA and received her undergraduate degree from Emory University and law degree from The University of Baltimore School of Law. Laura is an experienced trial attorney, mediator, child's attorney and parenting coordinator. She has successfully tried cases in high-conflict divorce and custody matters involving drug and alcohol use disorders, domestic violence, child abuse, restrictive gate-keeping, parental contact failure, relocation, de facto parents, adult destitute children, autism, disabled children, child support, rehabilitative and permanent alimony cases, business valuation cases, high net worth cases, and more. She has been recognized by Super Lawyers for 10 years and was recently recognized by What's Up Magazine in Annapolis, MD. Laura is an active Board Member on the Maryland Chapter of the Association of Family and Conciliation Courts ("AFCC"). Her passion is advocating for children by utilizing her experience from high conflict cases to identify disputes between parents and develop creative actionable resolutions to resolve their disputes in a non-judgmental and supportive process. During the Global Pandemic, with major delays in family cases, Laura recognized the need to train and coach other family law professionals, parents, and the Judiciary in Parenting Coordination. Laura has presented nationally, and internationally, in the areas of Family Law and Parenting Coordination.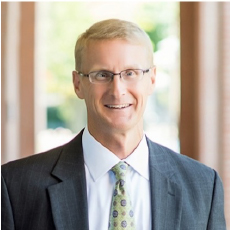 Brian Kane, Esq.
Brian Kane represents individuals and organizations in negotiations, transactions, and litigation, with concentrations in family law, business law, and alternative dispute resolution. Brian is a court-qualified parenting coordinator and has extensive experience representing children in contested custody cases and mediating, and when necessary litigating, complex family and civil matters. Brian is a Fellow of the Maryland Bar Foundation and serves on the Peer Review Committee of the Maryland Attorney Grievance Commission and the Trial Courts Judicial Nominating Commission. Brian serves on the Ambassador Board for the Maryland Chapter of the Association of Family Conciliation Courts ("AFCC"). He holds a law degree from Penn State University's Dickinson School of Law, where he was an Associate Editor of the Dickinson Law Review. Brian is Martindale-Hubbell AV Preeminent® Peer Review Rated and has been named by Super Lawyers Maryland as one of the top family law attorneys in the state in every year since 2012.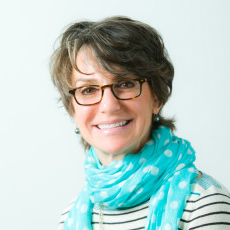 Amy Mazer, LCSW-C
Amy Mazer is a licensed clinical social worker with 40 years of experience working with individuals, couples and families. She is a psychotherapist, Collaborative divorce coach, co-parenting consultant, mediator and parent coordinator.
Whether clients choose mediation, the Collaborative process, or a more traditional process to divorce, Amy's work centers on helping them to build a cooperative co-parenting relationship, improve communications, understand the impact of parental conflict on children, develop a customized parenting plan, and maintain a child centered approach to this major life transition so that children can thrive.
Amy has been a leader in Maryland's Collaborative community, a group of trained professionals who are dedicated to assisting families through separation and divorce in an out-of-court, child centered way. She has been a past President and Board member of the Howard County Collaborative Professionals, Past President and Co-Founder of the Collaborative Professionals of Baltimore, past President of the state-wide organization Maryland Collaborative Practice Council (now MACP) and currently in her 3rd year as a Board member of the Collaborative Project of Maryland, a program offering low bono and pro bono Collaborative services. She has co-led workshops on Collaborative Practice for NASW, University of Maryland's School of Social Work's Continuing Education program and introductory trainings for Collaborative Practice and has talked to law school students about the benefits of ADR for families.
As a Parent Coordinator, Amy is focused on educating parents about the impact of conflict on children and teaching parents new ways to interact and communicate so that child centered decisions can be made.
Amy's primary office is in Baltimore county though she provides services for clients from many neighboring counties. For more information please visit her website at www.amymazer.com or feel free to reach out by phone at 410.960.2526 or by email amy@amymazer.com.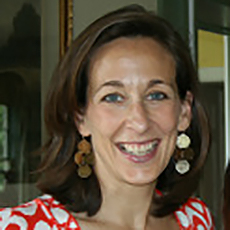 Erika Slater, Esq.
Erika Slater, Esq. runs a family law practice in Towson, Maryland. While experienced in high conflict divorce and custody litigation, for the past eight (8) years she has focused her practice on Parent Coordination and representing children as their Best Interest Attorney. Erika takes a holistic approach to her roles and frequently brings in other professionals who share her child-focused approach to Parent Coordination to assist families. Erika is on the Board of Directors for the Maryland Chapter of the Association of Family and Conciliation Courts ("AFCC") and was the Chair of the Family Law Committee of the Bar Association of Baltimore City. As one of the first active Parent Coordinators in the Baltimore area, she is passionate about encouraging family law practitioners and mental health professionals to become trained Parent Coordinators and educating the judiciary about the benefits and success of Parent Coordination. She has taught legal self-help classes to self-represented individuals in the Circuit Court for Baltimore County for more than ten (10) years and has lectured throughout the state on various family law and parent coordination topics.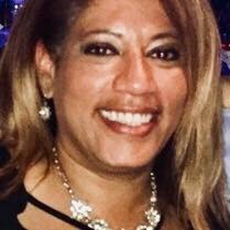 Nolanda Kirby, MS, CFCC
Nolanda Kirby is the Family Support Services Coordinator at the Cecil County Circuit Court and has served in this position since 2005. In her position as Coordinator, she provides services to families who are currently separating or divorcing and/or having child custody and visitation disputes. Such as mediation, parent coordination, and interviewing children for the court. Nolanda also oversee the administrative and case management services for Family Support Services for Cecil County Circuit Court. Nolanda is a current Mediator and Parent Coordinator. Nolanda is also a Clinically Certified Forensic Counselor.
Nolanda has been employed in many different aspects of working with children and families in the following areas: foster care, juvenile services, Child and Adolescent Therapist, and as a Behavioral Therapist. Nolanda has trained professionals and laymen throughout Maryland on various topics surrounding children and families. Nolanda has presented at the International AFCC Conference in Toronto in 2019 on The Voice of the Child in Court Proceedings. Nolanda's organizational memberships include The Association of Family and Conciliation Court (AFCC) since 2006, has been a member of the National Association of Forensic Counselors since 2012, current Board President of the Maryland Chapter of the AFCC, and Ex Officio member of CASA of Cecil County.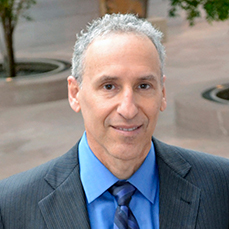 Dr. John Lefkowitz
Dr. John Lefkowits is a board certified clinical psychologist with a forensic specialty and twenty eight years of experience as a psychologist. The focus of his work is family law which includes: custody evaluations, forensic psychological evaluations, subject matter expert testimony, rebuttal/peer review expert testimony and consultation with contested family law matters Dr. Lefkowits has appeared as an expert 80 times. He is also a former member of Maryland Psychological Association Ethics Committee, Peer Supervisor and consultant for Board of Examiners of Psychologists on forensic and clinical matters. Dr. Lefkowits also has Top Secret SCI Clearance (inactive, but current) and consults with the intelligence community.
About OurFamilyWizard
Working alongside clients on OurFamilyWizard, family law and mental health practitioners can assist families to move beyond conflict and co-parent with confidence. OurFamilyWizard's web and mobile applications offer parents living separately an array of tools to easily track parenting time, share important family information, manage expenses, and create an accurate, clear log of co-parenting communication.