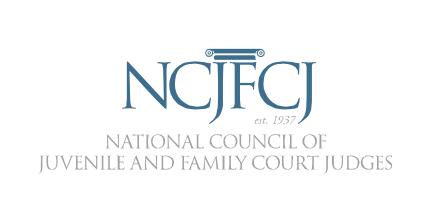 THE NATIONAL COUNCIL OF JUVENILE AND FAMILY COURT JUDGES PRESENTS:
Monday Morning Moments
Season 4
The National Council of Juvenile and Family Court Judges (NCJFCJ) presents a virtual series to support the wellness of those working in the judiciary and courts. We will be showcasing real stories from bench officers, candid discussions of the challenges faced from the bench, and practical solutions to address those challenges and achieve success as a bench officer in juvenile and family court.
This series is available to NCJFCJ members free of charge. Registration will grant access to all sessions.
Schedule:
All sessions are at 8:00 a.m. PST
Monday, February 7: The struggle is real - mental health and the bench
Monday, March 7: Cultivating mindfulness and resilience
Monday, April 4: Juicing with Jen Donovan
Monday, May 9: A Journey to optimal health
Monday, June 6: Owning your personal power
Monday, July 11: Cultivating Emotional Intelligence At Work
Monday, August 1: Yoga and Mindfulness for Inner and Outer Peace
Monday, September 12: Creativity as an antidote to stress and trauma
Monday, October 17: Developing self-compassion
Dates and topics for future months coming soon!
Monday, February 7: The Struggle is Real - Mental Health and the Bench
Join Judge Victor Reyes (Ret.), Judge-in-Residence, NCJFCJ, and California Superior Court Judge Tim Fall, in a candid conversation about Judge Fall's personal battle with anxiety and depression, while on the bench and during a contested election.
Monday, March 7: Cultivating Mindfulness and Resilience
Peter Williams will be discussing the benefits of mindfulness practices for increasing resilience in relation to vicarious trauma and PTSD. He has worked as a psychotherapist since 2007, using approaches such as Somatic Experiencing and Internal Family Systems. He has practiced meditation for 27 years and has taught mindfulness meditation since 2003.
Monday, April 4: Juicing with Jen Donovan
Join Jen Donovan, RYT, RCYT, RPYT in her kitchen as she demonstrates her healthy morning routine and shares her favorite green juice recipe. We will talk about the benefits of juicing and the ingredients. Please see the grocery list with all of the ingredients. Feel free to make the juice along with Jen!
Monday, May 9: A Journey to Optimal Health
How can what we choose to eat help significantly improve conditions of high blood pressure, inflammation, diabetes, and even prevent or reverse heart disease? In this session, Ileen D. Gerstenberger, Senior Education and Training Manager Educator for the State of Idaho will be speaking about one person's journey to discover optimal health and the science behind adopting a whole food plant-based lifestyle (WFPB). Participants will learn how this lifestyle differs from popular diets and trending fads while delivering inspiring improvements in overall health and wellness that your doctor can support. Most importantly, participants will learn how each of us has complete control over obtaining better health and wellness for life.
Monday, June 6: Owning your Personal Power
The way we respond to people and events makes all the difference between owning our personal power…and giving it away. In this session, Dr. Tara Wilkie and Sophie Langri will show participants how to become more self-aware, connect to themselves and regulate intrusive emotions – including high emotions like anger or low emotions like detachment and cynicism. It draws on the latest neuroscience and psychology to help learners fully own their thoughts, feelings and actions.
Monday, July 11: Cultivating Emotional Intelligence At Work: Why It's Important and Why It Must be Now
Emotional Intelligence is described as one of most powerful predictors for success in our professional and personal lives. Our ability to successfully identify and manage our own emotions, while simultaneously navigating the emotional landscape of others are essential skills to our personal happiness, as well as the overall well-being of our places of work. Our inability to connect to, or properly process our emotions in sustainable ways, is linked to a whole host physical and mental consequences. The truth is we're stressed, experiencing burnout and overwhelm, sometimes feeling isolated and alone, and often are looking for a reprieve from our pain. In this workshop, Christopher Daniels, trained Emotional Intelligence Coach, will explore the major pillars of emotional intelligence, explain why this work is so essential at this moment in our society, share tested strategies he uses with clients everyday, and reveal the three self-reflective questions that changed his life.
Monday, August 1: Yoga and Mindfulness for Inner and Outer Peace
Participants will learn yoga and mindfulness practices to reduce stress, and how to incorporate these practices into their lives. As well as learning how they help to heal trauma and communities.
Monday, September 12: Creativity as an antidote to stress and trauma
Karen Yescavage, Ph.D., professor of psychology, coordinates a new Creative Wellness interdisciplinary program at Colorado State University-Pueblo. She conducts applied research on creative expression to promote psychological well-being. She teaches undergraduate courses on privilege and oppression, personality, emotional intelligence, and positive psychology. She is actively involved in the community, promoting community schools and criminal legal system reform to reduce harm in both communities of color and law enforcement.
Monday, October 17: Developing self-compassion
About OurFamilyWizard
Working alongside clients on OurFamilyWizard, family law and mental health practitioners can assist families to move beyond conflict and co-parent with confidence. OurFamilyWizard's web and mobile applications offer parents living separately an array of tools to easily track parenting time, share important family information, manage expenses, and create an accurate, clear log of co-parenting communication.