WEBINAR FOR FAMILY LAW PROFESSIONALS
High-Conflict Parenting Disputes
Strategies on Reducing Parental Conflict in Order to Facilitate Effective Co-Parenting
Join us 7 July from 3 - 5pm
Conflict is unavoidable in divorce and separation, but heightened conflict between parents can make co-parenting a challenge. This panel discussion will cover strategies to help family law and other professionals supporting parents reduce divorce-related conflicts to make clients more effective co-parents.
Over the 2-hour programme, our experienced speakers will cover topics such as:
Strategies for breaking the impasse

The role (and limitations) of ADR, independent experts and the court process to reduce and resolve conflict

S

hifting the parental focus from conflict to co-parenting

U

se of specialist mediation and coaching to support and encourage parental transition

When the prospect of resolution is remote: the prevalence of narcissistic traits and/or personality disorders/substance abuse in disputes of this nature and tips for adopting an effective long-term strategy for the benefit of the child

J

udicial approaches and recent developments
Register for the Webinar: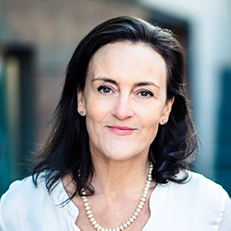 Tosh Brittan
In 2014 Tosh started writing a divorce blog as she felt overwhelmed, scared and depressed about her impending divorce and the subsequent future. This blog evolved into the Divorce Goddess podcast (ranked #41 in the US & #16 UK Relationship charts) and into a successful coaching business.
As a trained mindfulness teacher, Reiki master teacher and coach Tosh consciously chose 'kindness' as the main foundation of her divorce and now works with clients 1-1 encouraging and supporting them to embody a kinder approach to divorce, integrating daily habits to reduce conflict, pain and the emotional and mental fallout on the children involved. She maintains "your divorce is about you not your Ex".
Tosh included as a top recommendation in the 2021 edition of the Spears 500 Directory as Best of Breed Divorce Support. She has been featured in the Sunday Times and Weekend FT, BBC, ITV, Sky, BBC Radio amongst others talking about a kinder divorce. She is a speaker on Mental Health summits for children, business and divorce. Tosh co-authored the 2020 #1 Best Seller Mindfulness for Challenging Times with Shamash Alidina, with her chapter Mindful Ways Through Conflict and her own book Divorce.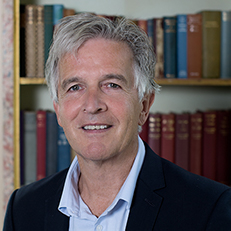 Bill Hewlett
Bill is a qualified Counsellor and an accredited Dispute Resolution Practitioner and Child Consultant. He has worked for over 17 years as a child consultant and a mediator and managed and supervised the clinical practice of mediators across six Family Relationship Centres in Sydney, Australia.
This work has led Bill to develop an innovative and effective model of practice, which responds to the current challenges of the family law system when working with parents who struggle to come to amicable arrangements with each other. It has long been recognised that the consequences of entrenched parental conflict on children is extremely detrimental to their psychological and emotional wellbeing and that the children's primary concern is usually about how well their parents get on with each other.
Bill is now able to offer a unique opportunity for parents in the UK to help them to come to collaborative agreements with each other that will allow their children to thrive in the knowledge that both their parents will be able to work together. This will allow the children to feel more secure and reduce their anxiety and distress.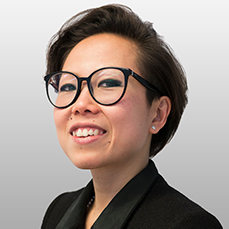 Jennifer Lee
Jennifer Lee is a specialist family law practitioner at Pump Court Chambers, London. She is regularly instructed in high-value, complex financial remedy cases concerning family businesses, inherited wealth, significant pensions, nuptial agreements, and trusts. Many of her cases involve foreign assets and cross-jurisdictional issues.
Jennifer is also regularly instructed to undertake complex children law matters, particularly in relation to high-conflict disputes, and relocation cases. She has experience of representing parties in proceedings involving serious domestic abuse and parental alienation. Over the years, Jennifer has also developed a niche practice in respect of domestic/international surrogacy and modern families, having acted in Human Fertilisation and Embryology Act cases and advising on legal issues surrounding LGBT families.
Jennifer continues to be ranked as a "Leading Junior (Tier 1) – Family and Children Law" in The Legal 500, and is recognised as a specialist in family/matrimonial law in Chambers & Partners (UK Bar). She was nominated as "Junior Barrister of the Year" for the Jordans' Family Law Awards 2016. She has appeared in a number of high-profile reported cases, most notably in Veluppillai v Veluppillai & Ors [2015] EWHC 3095 (Fam) (High Court), LFL v LSL (McKenzie Friends & Breach of Court Orders) [2017] EWFC B62, and more recently, in N v N (Afghanistan: Validity of an overseas marriage: Procedure)[2020] EWFC B55.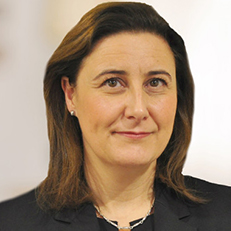 Sarah Williams
Sarah is a Legal Director in the Payne Hicks Beach Family department. Known for being "brilliant on the law and super with clients," Sarah spent the first decade of her career as a practising Family Barrister at a leading set of chambers representing parents, children, vulnerable individuals, guardians and the Official Solicitor in both domestic and international family law matters. Sarah was appointed as Junior Counsel to the Crown by the Attorney General. Prior to joining Payne Hicks Beach, Sarah was in-house Counsel for a US firm where she worked extensively on an international ultra-high net worth divorce and contested children proceedings. Thereafter she joined a specialist family law firm where she developed her expertise international surrogacy and modern family law. She is often called to comment on the latest legal developments by the national press, makes regular contributions to specialist family law journals and is a contributing author to the International Comparative Legal Guide. Sarah is a member of the Family Law Bar Association, Association of Lawyers for Children and the American Bar Association.
James Evans, OurFamilyWizard
James is a professional liaison for OurFamilyWizard. His role includes educating judges, barristers, solicitors, mediators and other family law professionals on the online tools that can be used to benefit and monitor parental communication in high conflict cases. James travels the United Kingdom attending family law conferences, workshops and seminars each year. He spent 4 years as a teacher before working with OurFamilyWizard. Recent speaking engagements include the Family Law Bar Association, Resolution National and Regional events, Bournemouth Family Courts, Central Family Courts in London, Support Through Court and NACCC charity events and individual chambers and firms throughout the United Kingdom. James graduated from the University of Sussex receiving a BA in Theatre and Film Studies.
About OurFamilyWizard
Working alongside clients on OurFamilyWizard, family law and mental health practitioners can assist families to move beyond conflict and co-parent with confidence. OurFamilyWizard's web and mobile applications offer parents living separately an array of tools to easily track parenting time, share important family information, manage expenses, and create an accurate, clear log of co-parenting communication.