Adverse Childhood Experiences: an In-Depth Look
About the Series
Throughout 2022, OurFamilyWizard will be presenting a series of 6 ACE's lectures delivering the highest quality CPD training, free of charge, to the social justice, family law, and mental health sectors across Australia and Aotearoa New Zealand.
From May through to October, we will bring together leading experts from across the globe, to discuss, in detail, each of the ACE's ; history, contemporary manifestations, clinical challenges and opportunities, and hopes for the future.
Please note that registration will grant you access to all 6 virtual events and will grant you access to the event recordings if you're unable to attend live.
Schedule:
Thursday 12th May 2022, 12:30-2:00 PM AEST
Speakers: Hon Diana Bryant AO,QC, Dr. Kath Orr, and Dr. Jenni Neoh
An introduction to the series and the 3 categories of Abuse; Emotional, Physical, and Sexual

Thursday 9th June 2022, 12:30-2:00 PM AEST
Speakers: Dr. Lyn Greenberg
The first 2 categories of Neglect; Emotional and Physical

Thursday 14th July 2022, 12:30-2:00 PM AEST
Speaker: Dr. Sarah Calvert
The first 3 categories of Household Dysfunction - Substance abuse in the household, Parent Figure treated violently, and Mental illness in the household.

Thursday 11th August 2022, 12:30-2:00 PM AEST
Speaker: TBC
The remaining 2 categories of Household Dysfunction - Incarcerated household members and Separation or divorce in the family.

Thursday 8th September 2022, 12:30-2:00 PM AEST
Speaker: TBC
The first 3 recently added Community Factors - Witness Violence, Felt Discrimination, Neighbourhood Experience.

Thursday 13th October 2022, 12:30-2:00 PM AEST
Speaker: TBC
The remaining 2 recently added Community Factors and bringing it all together - Bullying and Living in Foster Care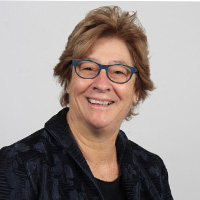 Dr. Sarah Calvert Ph.D. Distinguished Scholar, Waikato University
Dr. Calvert is a Registered Clinical Psychologist who has worked for 35 years specializing in working with those impacted by trauma and with children and their families. She has worked for Oranga Tamariki in specialist roles and now principally works doing Family Court-related work, work for ACC, and supervision. Sarah has always been involved in researching in her areas of interest and that research (usually done collaboratively with others) has been published internationally. She has recently authored a chapter in a publication on the Hague Convention on Child Abduction to be published later this year.
About OurFamilyWizard
Working alongside clients on OurFamilyWizard, family law and mental health practitioners can assist families to move beyond conflict and co-parent with confidence. OurFamilyWizard's web and mobile applications offer parents living separately an array of tools to easily track parenting time, share important family information, manage expenses, and create an accurate, clear log of co-parenting communication.